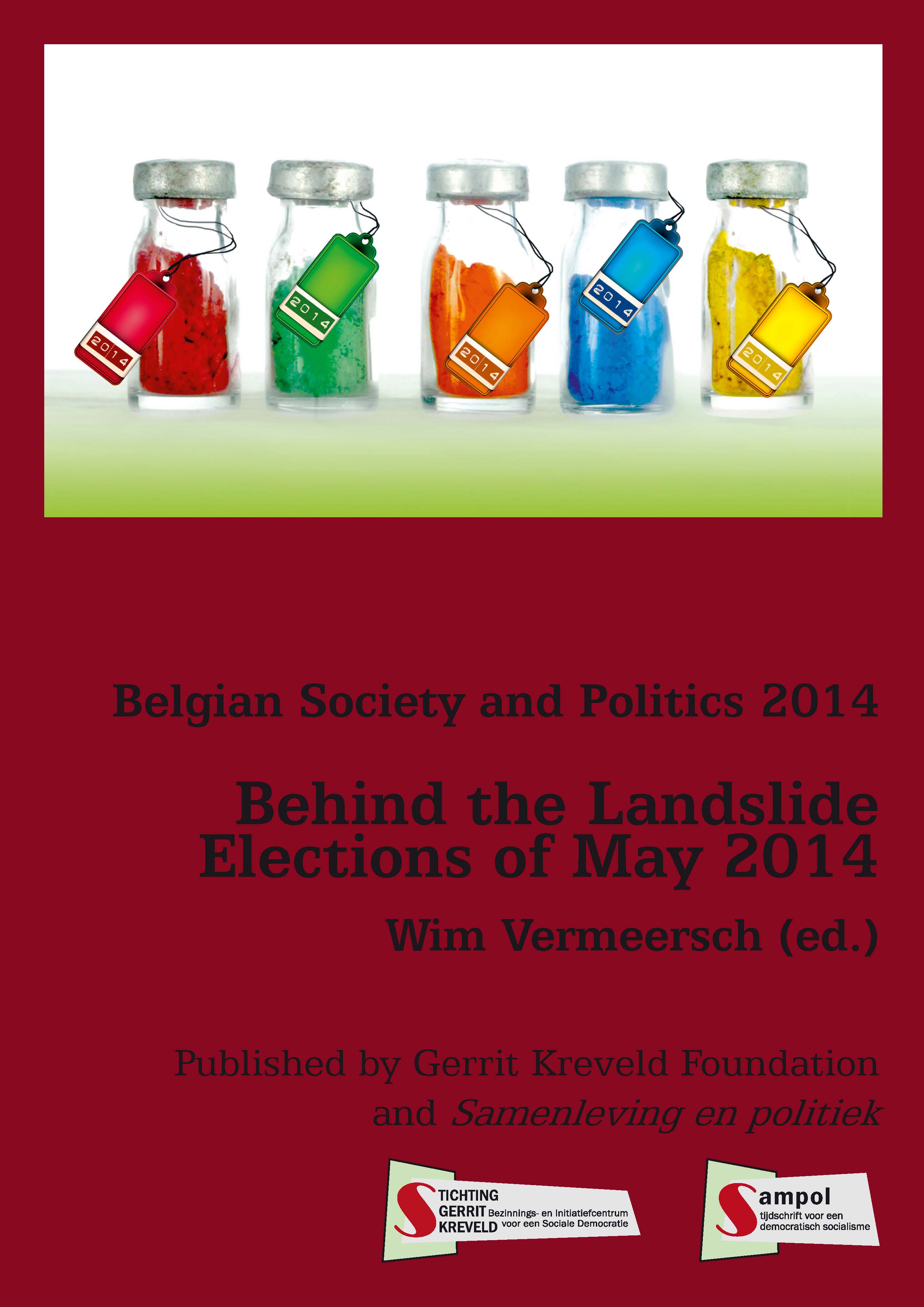 Een uitgave van Stichting Gerrit Kreveld en
Samenleving en politiek
Wim Vermeersch (ed.)

35 pagina's
Design cover: Patricia Martin. In Flanders each political party is characterized by a colour: red is Socialist (SP.A), green is Green (Groen), orange is Christian democratic (CD&V), blue is Liberal (Open VLD), and yellow is Flemish Nationalist (N-VA)
On the 25 May 2014 Belgium went to the polls in the federal, regional and European elections. These elections were historic because they led to a drastic political turnaround: a centre right Federal government took office, with for the first time since 1988 no Socialists on board. In this publication you can read about the movements and motives that lay behind these landslide elections. For anyone wanting a guide through the labyrinth of Belgian politics this is an absolute must-read.
CONTENTS
Wim VERMEERSCH - Editor's Choice: Featured Articles
A PARTIREP ELECTION STUDY: THE ELECTIONS OF 25 MAY 2014 
Ruth DASSONNEVILLE, Pierre BAUDEWYNS - Volatility: much movement but no earthquake 
Marc HOOGHE, Emilie VAN HAUTE - Public confidence in Flemish and Walloon politics 
Conrad MEULEWAETER, Benoît RIHOUX, Stefaan WALGRAVE, Christophe LESSCHAEVE - Does Belgium still exist in Belgian politics?